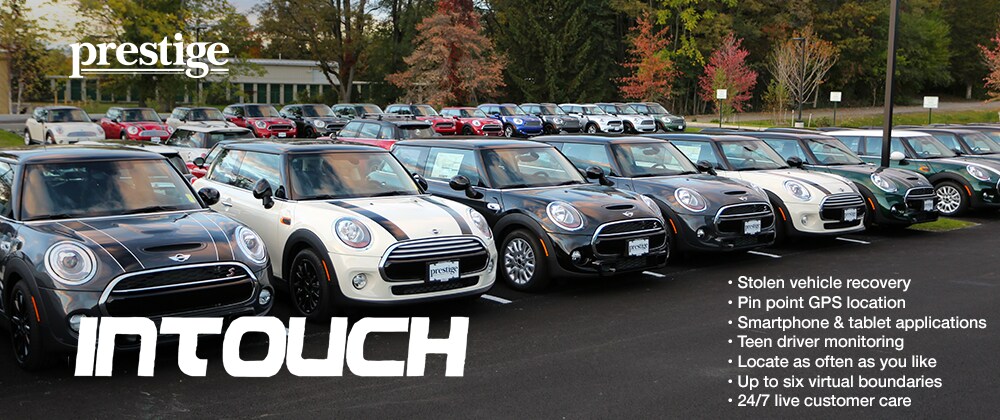 WHAT IS INTOUCH AUTO PROTECTION? 
InTouch Auto Protection is a comprehensive GPS system that allows you to track your vehicle, and in the event that your vehicle is stolen, quickly provide location information to law enforcement. 
The InTouch Auto Protection System that runs on Verizon, is the nation's largest high speed data network & works in all 50 states. It gives you the benefit of locating your vehicle if it is stolen, but you will also have access to powerful tools to perform live locates, monitor driver behavior and set security boundaries.
FUNCTIONALITYÂ 
Real time GPS tracking.
Nationwide coverage.
The device locates every 72 hours automatically
On-demand locates 24/7/365.
Low battery voltage notifications.
Up to (6) geo-fences available per device.
Stolen vehicle recovery using GPS tracking.
Customizable speed alerts (MPH).
Maintenance notifications sent directly in dealer CRM via email/text at pre-determined service intervals
Simple 2-wire installation that takes 20 minutes to install.
WHY DO YOU NEED INTOUCH AUTO PROTECTION?