MINI Vehicles are Eye-Catching and Exciting - But Which One is Right for You?
With a tradition for fun and a standout personality that goes back more than six decades, MINI is the carmaker drivers around the Poughkeepsie area, and across the globe, count on to provide them with a ride that's unique, attractive, and engaging. Drive around town in a MINI Cooper or a MINI convertible, and you're sure to turn heads everywhere you go. At MINI of Dutchess County, we're proud to be your local home for these world-class cars and crossovers and we want to help you get to know each one a little better, including our MINI Countryman crossover and our MINI Clubman wagon.
If you know the out-of-this world appeal of the MINI lineup is right for your Newburgh, NY commutes, but you're unsure which of these two models is right for you, we can help. Here, we've put together a little side-by-side comparison of these two models, to help you understand their differences and similarities a little better and to help you choose which one speaks to your personality.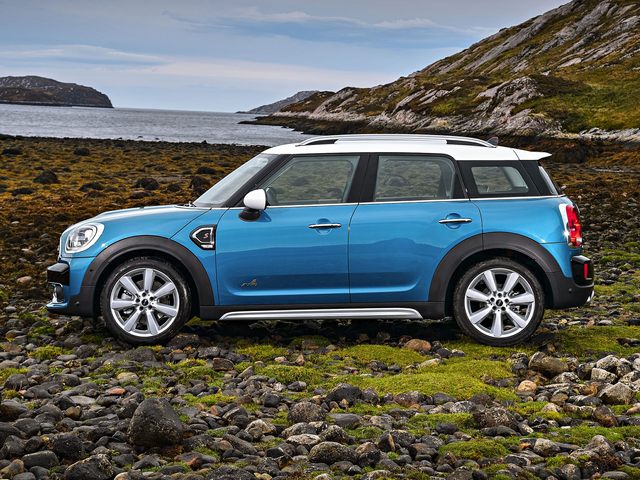 The MINI Countryman
A MINI car that's been getting a lot of attention the last couple of years, the Countryman has more in common with subcompact SUVs than compact cars, and that's a good thing, especially for drivers here in the greater Middletown, NY who have to deal with Mother Nature's wrath and variable road conditions during winter.
The Countryman is not only unique in the MINI lineup as the carmaker's only crossover with an SUV, it's also unique in that it is the only model to also offer an efficient hybrid powertrain option. This engine, which gives Wappingers Falls drivers a nice 12-mile electric-only driving range and 221 horsepower, is offered alongside three great gas-powered engines which range in power from 134 horsepower to 228 horsepower.


The MINI Clubman
The best part about discussing the MINI lineup is, every single model can wear the label "unique." This is true for the Clubman model, which stands out as a stretched version of the original, popular MINI Cooper model. It offers more cargo space and more legroom than the original model, making it a great choice for Carmel, NY drivers who love a MINI style but need a little more interior space.
The MINI Clubman offers the same range of exciting engine options as the Countryman crossover, with one exception. It doesn't have a hybrid powertrain option. Both models have similar amounts of interior space for cargo and passengers and similar power ratings with available all-wheel drive, which means choosing between them comes down to your individual personality and whether or not you want that hybrid option.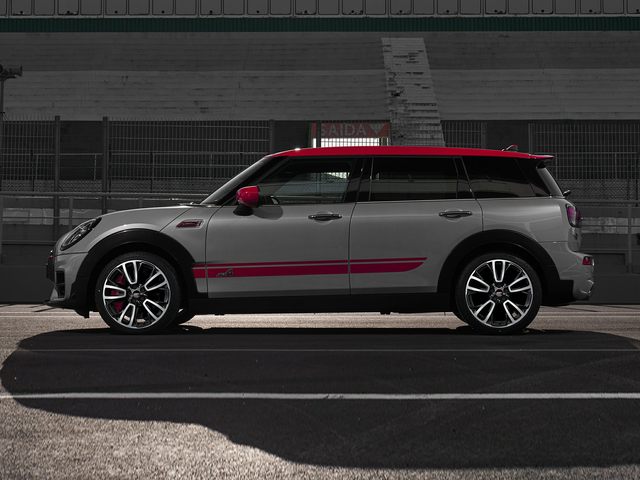 MINI Models Side-By-Side and At a Glance
 
MIN Countryman Crossover
Mini Clubman
Seating
Five
Five
Passenger Space
40.4 in front seat legroom
37.6 in backseat legroom
41.4 in front seat legroom
34.3 in backseat legroom
Cargo Space
17.6 Cubic Feet
17.5 Cubic Feet
Choice of Engines



Four Options




Turbocharged 1.5-liter three-cylinder engine with 134 horsepower

Turbocharged 2.0-liter four-cylinder engine with 189 horsepower

Turbocharged four-cylinder with 228 horsepower

Hybrid turbocharged three-cylinder with 221 horsepower

Three Options




Turbocharged 1.5-liter three-cylinder engine with 134 horsepower

T

urbocharged 2.0-liter four-cylinder engine with 189 horsepower

T

urbocharged four-cylinder with 228 horsepower

Hybrid Capability
Yes
Yes
All Wheel Drive Available
Yes
Yes


Meet Your Next MINI in Wappingers Falls
The best way to choose between these two great MINI models is to meet them both and take them for a test drive. Stop by and visit us on U.S. 9 to meet them both and let our sales team answer all your questions. We'll help you understand the intricacies of both models better and help you choose the best one for your needs.